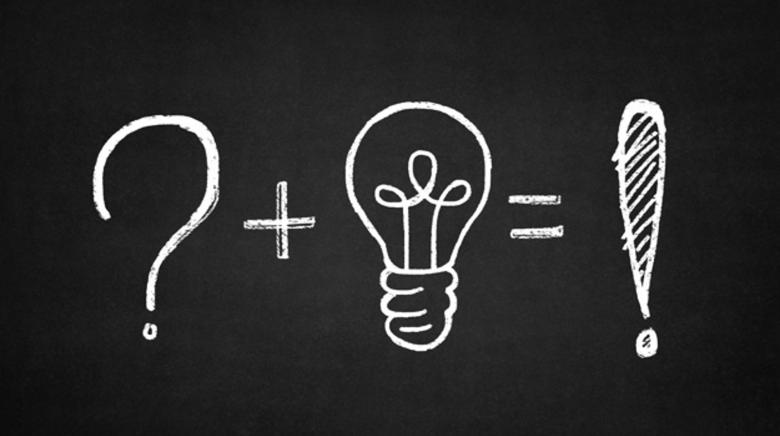 When should businesses use data analytics to inform strategic and operational decisions?  Here we'll explore some common situations that businesses can face and discuss when to use data analytics or business intelligence (BI) tools like Qlik BI software, to make better use of the ever-increasing deluge of data at their disposal. Are you experiencing any of these situations?  If so then data analytics might just be the key, so read on:
Competition is heating up or you're operating in a mature market.

It's difficult to see a consolidated view of performance across different systems, entities or divisions.

You're struggling to agree across the business on a single version of the truth when it comes to the numbers.

You need better visibility into the customer, sales, marketing, supply chain, operations and their financial impacts.

You understand "what" is happening in the business, but not "why" it's happening.
Competition is heating up or you're in a mature market
To succeed in highly competitive markets or a more mature market that are usually categorised by plateauing or declining growth rates, business analytics can be a valuable tool to direct where to differentiate your customer and/or service/product experience.  Using analytics to understand exactly what products or services are contributing the most to underlying profit, in addition to those segments of the market you're focusing on and the resource effort to get there, can shed valuable light on where to focus attention that will generate the best return.  In the retail sector for example, using basket analysis can shed light on trending product combinations that you may not have thought of that could be wrapped up in a promotion in the form of a bundled offering to drive additional sales.  While detailed point and click financial analytics across operations can assist all industries looking for areas to remove wastage and find efficiencies to operate more effectively. In fact, Research by McKinsey in 2016 estimates that analytics tools have increased gross margins for manufacturers by up to 40%, with as much as 15% of after-sales costs also being reduced. We recently wrote an article about using analytics in the highly competitive media sector which may be worth a look.
Do you need a consolidated view of performance?
Businesses buy, sell and evolve over time.  This evolution often gives rise to inheriting multiple business systems that many not talk to each other, coupled with many manual processes that usually find their way in, to extract the information that senior management or business leaders need, to be able to perform at their best each day.  This is where a data analytics solution can help.  An effective business intelligence platform will automate the integration of data from the many siloed divisions or entities across one company or the Group, through inbuilt connectors, to then provide management with complete transparency across operations looking at whatever metrics are important to them (revenue, profit, inventory turns, capital etc).   
You can't agree on a single version of the truth
In a business sense we often refer to a single version of the truth as having commonality in how  a certain metric is calculated in a consistent way.  For example, the Sales Director may measure revenue based on booked revenue, but the CFO may measure revenue based on when it's received.  If there's no consistency in how key metrics are measured then performance can be misconstrued across departments.  Data analytics software will keep all the data in a single repository, whether this be a data warehouse or a data store within the analytics platform itself, that has set rules around how metrics are measured and calculated, so there's no ambiguity. Then dashboards or applications are built to provide visibility into a particular business process or area, like supply chain, and these dashboards all source the data from this singular data source, meaning everyone is working from the same page.
Want better visibility into customers, operations and their financial impacts
If you're capturing data about customers, suppliers, from machines (plant equipment, counters etc) or from social media, then this big data can add valuable context when applied with other financial data to understand how your business is performing or could improve.  Customer analytics can marry data from social media to gauge the mood of customers, identify any problem areas or messaging that may need to change in campaign activity.  Data analytics can help identify exactly what products or sales reps are your best performers by region, division, brand or profit contribution. Another useful analytics application is the use of Pocket Margin Databases (PMDB) that allocate all costs back to an invoice line level to best understand profit.  Orora use PMDB's extensively from the CFO to every sales rep to analyse product, plant and customer profitability.  Margin erosion items can quickly be identified as too can improvement opportunities that could otherwise go unnoticed.  You can read more about Orora and Qlik here.
You want to understand "why" something is happening
You know sales are down and you're losing clients to your competitor but understanding why this is happening is the critical question to be able to answer.  This is where data analytics helps.  Dashboards that allow business leaders and teams the ability to freely interrogate the data through point and click analysis is usually better here to uncover insights. In our example, Qlik business intelligence (BI) software allows users the ability to cross filter the data by simply clicking in their dashboard on region, channel, time period and products to bring to your attention any anomalies or patterns in the data.  This is the "why". 
There are many use cases for when businesses should turn to data analytics to improve decision making, these were just a few examples. We've been working with medium and large businesses since 2003 to help them make better use of their data to improve business performance. If you'd like to know more about how Inside Info can help, just reach out.