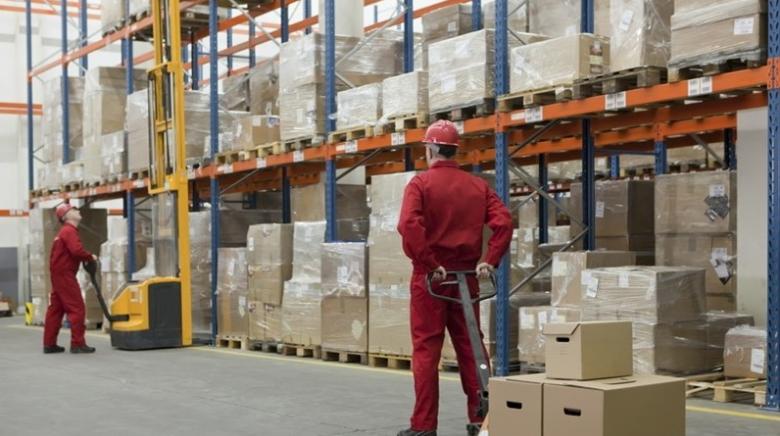 Supply chain managers are already under pressure to adapt to turbulent economies, labour issues and expansions into global markets. This rate of change is not set to slow any time soon. The good news, however, is that emerging trends like data discovery and self-service analytics hold opportunities to reduce costs and enable exceptional customer service at the same time within these types of environments.
The bad news, however, is that when supply chain leaders were asked in a recent survey by Supply Chain Insights their approach to trying new technologies, they rated themselves as late adopters moreso than innovators, with late adopters outnumbering innovators 3:1. With the market changing so fast, few businesses it seems are equipped to use analytics effectively to transform value chains. So let's have a look at how savvy businesses can better understand the performance of all aspects of the supply chain - service levels, productivity, inventory and costs using new approaches to business intelligence (BI) software.
Measures that matter
Supply chain visibility has long been a goal supported by supply chain professionals. Being able to respond to evolving market demands quickly is essential. Procurement, supplier performance and inventory can yield massive amounts of data, but the organisation and availability of that information will determine whether or not a company can make productivity gains or improvements to customer service.
The key operational areas where BI tools and better supply chain analytics can help are as follows: 
Service Levels
DIFOT: Traceability demands are continuing to increase, to know where the product is in real time as it moves, but also where it came from, how did it get there, how long has it been in route, and how was it modified along the way. Measurement of Delivery-In-Full (DIFOT) is part of this process. PricewaterhouseCoopers' Global Supply Chain Survey found that analytics is helping leaders deliver DIFOT at 96 per cent and above, seven per cent higher than the average. Where we've implemented Qlik self-serve analytics to manage DIFOT, clients have seen improvement in delivery to promise within a few weeks through better visibility. Most organisations already know what their DIFOT percentage is, but the key is being able to easily pinpoint what the issues are and why.
Demand and Inventory Analysis
Stock and valuation: Inventory optimisation will take on even greater importance as product availability and timely fulfilment becomes essential across all channels. Retailers, for example, will begin implementing mobile point of sale (POS) systems, beacons, sensors and other technology that will revolutionise inventory management and the entire buying experience. Customers will be able to pick up an item and simply walk out of the store, with the price of the item automatically charged to their card. Real-time visibility, both in the store and throughout the supply chain, will allow inventory to be replaced as it is moved, and items produced as they are bought. Capturing and analysing this type of information about stock on hand and how your inventory investment is distributed is crucial. BI software can help you to clearly understand your stock KPIs - such as inventory turns or month's stock - at a high level, with the ability to drill down to specific items in specific locations. 
Demand: Comparing your stock levels and fluctuations allows you to have a better grasp of customer demand. Today one-third of fruits and vegetables and poultry products are thrown away due to spoilage and not properly anticipating demand. While some items may have a long lead time for replenishment; knowing not only when you're out of stock, but when that's likely to happen in the future can help you to put preventative action in place. This will create lean and balanced supply chains with sophisticated inventory systems.
Procurement: As businesses know, maintaining an effective supply chain can also depend on the performance of other vendors. BI can offer insight into how your suppliers are servicing you, what their DIFOT percentage is and whether they're meeting their own obligations.
Productivity and Cost
Customer behaviour: Crafting a high-performance supply chain requires a deep understanding of customer behaviour, demand signals and buying patterns. The digital footprint left by consumers can be a rich source of insights into habits and preferences. In fact, the SCM World Chief Supply Chain Officer Report found that 40 per cent of supply chain officers use social media as a source of real-time customer feedback. This type of knowledge will drive cost, efficiency and resource utilisation and can help to align your business with demand.
Freight analysis: Alongside factors such as labour, freight is usually one of the highest costs involved in the supply chain. Freight measurement can now be pushed to a more granular level, offering a much better indication of customer service levels. 
Warehouse and labour efficiency: Labour costs are continuing to rise with a shortage of warehouse and transportation labour. Tracking productivity and forecasting where labour is required and how it will perform is critical. Before stock leaves the facility, smart businesses are optimising their their picking and packing rates to tie customer service issues back to activities.
Making the leap to BI
Real-time system integration, visibility and traceability between disparate systems across multiple supply chains and industry verticals and trends towards self-service business analysis are just some of the options already available through leading business intelligence software platforms. BI tools are simple to use, support a mobile experience and allow for collaborative discussions and sharing of insights.
The greatest barrier to the adoption of these technologies is a lack of understanding of the benefits, combined with an expectation of high implementation costs. Advances in available BI technologies to optimise supply chains have made faster implementation times - now weeks rather than months - a reality. Being able to blend systems and implement tools on a scalable basis is what sets the technology of the future apart from the unwieldy enterprise-wide software packages that were popular in the previous era.
Technology will only deliver the intended positive results if it is implemented with strategy and operations that adhere to best practice in supply chain management. Get the basics right first then look to business intelligence tools to assist in reducing forecast errors, to make more forward planning decisions and improve customer experience and predictability of service.
For more insight into how a new era in BI solutions are helping optimise supply chains, download this Qlik ebook on Connected Consumers and the agile supply chains that serve them.