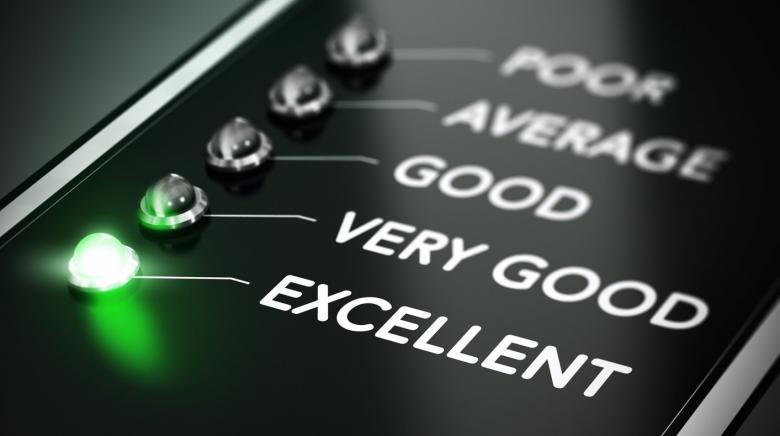 One of the primary goals for the intelligent enterprise in 2017 should be to improve the customer experience and engage people in ways that will build brand loyalty. When customers are happier, they stay with your brand for longer, which leads directly to more robust profits.
It's important to have customer analytics that will give you tangible, specific evidence of how people feel.
In the effort to make this happen, it's important to have customer analytics that will give your enterprise tangible, specific evidence of how people feel about their customer experiences and why. This will enable decision-makers to act based on hard proof rather than gut instincts that might be mistaken.
Analytics are becoming more impactful
There's reason to believe that for years, many business leaders worldwide were underestimating the value of customer analytics in helping them make business decisions. Having clear data on how customers feel is critical, yet it has historically been neglected.
Research from McKinsey and Company supports this. In 2013, the organisation polled marketing and sales leaders on what elements they found "extremely important" for commercial success. Customer analytics ranked eighth on that list, with only 29 per cent of respondents identifying it.
This doesn't sit with reality. In that same study, McKinsey also found that when companies use BI tools to analyse their customers, they have a 54 per cent chance of outperforming their competition, versus only 28 per cent when they don't. It's clear from the data that when companies care about studying the customer, they do better. This has only become more true with time.
Mapping out the customer experience
Customers accustomed to the personalisation and ease of dealing with digital natives such as Google and Amazon now expect the same kind of service from established players. Research shows that 25 percent of customers will defect after just one bad experience. So it's time for companies to get thorough and systematic about how they study the customer. It's not enough merely to use business analytics for digging up numbers and abstractly thinking about them; superior companies will be those that map out the customer experience thoroughly, finding data-driven ways to make improvements at every turn.
If companies really go to great lengths to use BI applications for customer analytics the right way, they'll essentially be able to create "tracks" - carefully constructed journeys that are tailored to the specific needs of different types of customers. This can be complex - every customer has different needs and preferences - but with enough data, it can be done.
Once the business has a good handle on every customer's journey and how they navigate it, it will become easier to identify snags in the process. When an incident pops up that disrupts a customer's experience, the company will likely have seen the problem before and already have a preset way to address it.
Tracking performance through the lens of the consumer
Customers hold companies to high standards for product quality, service performance, and price. How can companies determine which of these factors are the most critical to the customer segments they serve? Which generate the highest economic value? In most companies, there are a handful of critical customer journeys. Understanding them, customer segment by customer segment, helps a business to maintain focus, have a positive impact on customer satisfaction, and begin the process of redesigning functions around customer needs. Analytical tools and big data sources from operations and finance can help organisations parse the factors driving what customers say satisfies them and also the actual customer behavior that creates economic value.
A key success factor is therefore to examine customer analytics holistically, including IT, analytics, and execution/organisational setup, and to pragmatically improve on all dimensions. Then use the customer journey to empower the front line. The people who power your business every day - the product developers, salespeople, customer service agents - how can they take their knowledge of the customer and use it to work more effectively every day? With the right metrics and the right BI platform to track them and pave the way forward, it becomes easier to answer this question and many others like it.
For our top 5 strategies for the 2017 Intelligent Enterprise, which includes customer empowerment, and how to use business intelligence and corporate performance management to better add value, download the ebook.