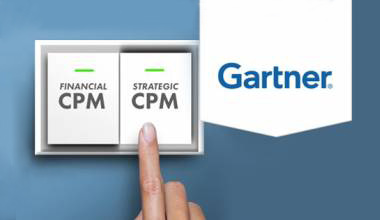 ANALYST REPORT
Host Analytics named one of only two LEADERS in both Gartner's 2017 Magic Quadrants for Strategic & Financial CPM.

ANALYST REPORT
Qlik rated a BI Leader in Forrester Wave Q3 Report. "One of the highest scores for Business Value in terms of ROI"
Why Inside Info
We help people see and understand their business data, improving operational and financial processes to make every decision count. When it comes to business analytics and enterprise performance management (EPM) applications, leading businesses choose to partner with Inside Info because of the quality of our team and our strong industry and business process expertise. In fact, we've been awarded the Qlik 2014 & 2015 ANZ Partner Of The Year and are the only partners in Australia with the highest levels of competence, certification and enterprise deployments for Qlik Sense® , QlikView® and Host Analytics since 2003. We're pure, best-of-breed analytics specialists with a proven track record of client success.
14

+ Years Elite Partner With Qlik
>

600

Projects CPM & BI

120

+ Clients Mid Market & Enterprise

10

+ Years Experience of Each Consultant
Subscribe to our blog
Business, analytics & CPM insights from analysts, our consultants & other leaders.
Sign me up!