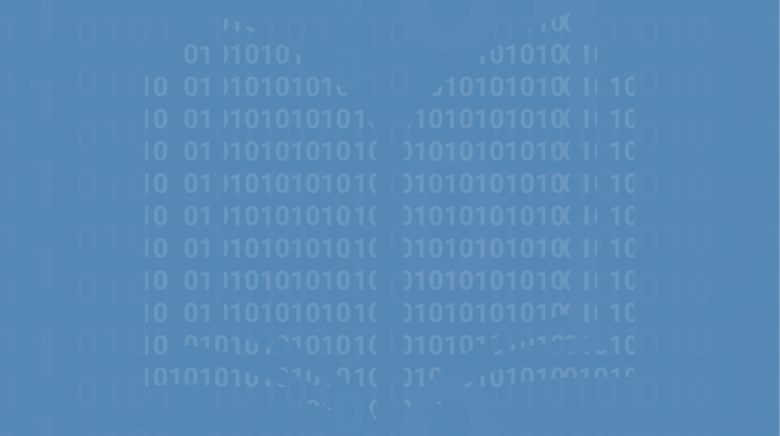 There's no doubt that business intelligence tools and analytics have made reporting on data easier.  These days data driven storytelling is top of mind, while the techniques used to create data stories have matured over time in terms of sophistication and automation. In the beginning people manually extracted their data and published analysis. Then came the era of annotated, interactive storyboards and contextual insights. And today, we are advancing yet again with the rise of automated generation of narrative insights and reports. The question is whether there is a balanced approach required between this level of automation and catering to the needs of end users to better inform decision making.   
The evolution of data storytelling
Those of us who love data find it extremely compelling.  But when we try and convey our passion to others, we may share data without context or story, losing our audience. We know that most people respond far more powerfully to stories than they do to facts, a lesson we were all taught when learning to present to an audience.  In fact, according to the professors at Stanford School of Business, studies have shown that stories are remembered up to 22 times more than facts alone.  
The objective of effectively using and analysing business data hasn't changed. Find answers to the questions plaguing the people who need to be informed or make decisions: What is at risk and why? How is my team performing? How can we increase revenue while decreasing costs?
Interactive data-discovery capabilities and dynamic visualisations were designed to meet the demands of business people seeking greater control over their analysis and better access to consumable content. All users, regardless of skillset, have become empowered to ask and answer their own questions and limit their reliance on IT.
With the pervasiveness of the cloud, these employees can now get started quickly without a substantial investment. Power users have also greatly benefited from self-service offerings. They can now blend multiple data sets for more robust analysis. They can leverage advanced analytics to predict future outcomes. And they can create rich visualisations to highlight insights that remain hidden when looking at the data or report table alone.
Visualisations themselves have become a means to express a vivid story with the data. Static dashboards and canned reports of the past failed to meet the data-storytelling mark. The story was either too simple (and often misleading due to the misrepresentation of measures and dimensions) or too complicated (and unable to be interpreted by the everyday viewer). And whatever the story, it quickly became outdated as it couldn't be updated in real-time.
With interactive visualisations, all users can participate in the discovery process and, using the intuitive interface, immediately uncover patterns in the data.
Anyone can share insights by creating storyboards that provide further context to the insights contained in the charts and graphs. Qlik's storytelling feature, for example, lets users create compelling and interactive data stories. Users can write annotations to accompany specific visualisations in a sequential presentation and have direct point and click access to the underlying data if further investigation is required. This approach provides deeper context and brings the insights to life via an explanatory narrative.
What if there was a way however to use automation and artificial intelligence to improve people's experiences with data?  Helping the end user uncover new insights and tell a more comprehensive and consistent story in a scalable way.
Embracing automation and innovation
The next chapter in the story is unfolding now with Natural Language Generation (NLG) or automated data storytelling as it's known. NLG is a technology used by BI platforms like Microsoft's Power BI, or Qlik's new machine learning capability called Insight Advisor, which automatically transforms data from connected data sources into narratives like an analyst would and communicates these insights to the user. This is revolutionising the data-discovery and visualisation process by immediately generating natural-language insights to accompany charts and graphs.  These narratives are dynamically generated to continuously update as you interact with your data, insights driven by descriptive, diagnostic and predictive analytics. Narratives can also be easily adjusted according to preferences.
Taking a closer look at Qlik's Insight Advisor for example, it auto-generates and suggests the best analytics and insights to explore based on the overall data set and a user's search criteria, making insight suggestions increasingly relevant and valuable as the machine learns from the user's analytics interactions. Users can directly train the machine by manually creating analytics, altering what the machine suggests, and providing direct feedback. The cognitive engine also learns from additional governed and trusted sources such as business rule definitions in global libraries and Qlik artifacts.
The ability to automate data storytelling expedites time-to-insight for those engaging in the data discovery process. These data-driven narratives identify and communicate correlations, trends, and anomalies within the data. Novice users can better understand their visualisations while expert users can delve deeper faster.
According to Gartner in its Hype Cycle for BI and Analytics "The combination of NLG with automated pattern detection and self-service data preparation has the potential to drive the user experience of next-generation smart data discovery platforms and expand the benefits of advanced analytics to a wider audience of business users and citizen data scientists."
Automated dashboards offer a tempting alternative to alleviate the time burden on analytics and insights teams to process and understand the data, but it can create other problems if we're not careful.  While automated data storytelling can undoubtedly drive efficiencies, the data is left to the client or reader to interpret for themselves without a person there to explain the results and its context, and the risk is that the story around the results can then all but vanish.
Over time data storytelling, conversational analytics, and presentation technologies will gradually merge. This set of converged technologies will facilitate persuasive storytelling and will strongly support the broader movement around data literacy, helping users at all levels express data and analytics in more persuasive ways.
According to Gartner in its Data Literacy Index Report, by 2021, conversational analytics and Natural Language Processing (NLP) will boost analytics and BI adoption from 32% of employees to over 50% of an organisation's employees to include new classes of users particularly in front offices.
We are at a critical tipping point in the business intelligence and data analytics landscape as technology will continue to evolve, but it is reassuring to know that machines will still need to be augmented by the knowledge of skilled and creative humans. Developments will require a balancing act as soft skills and technical capabilities are the key to both organisational growth and individual success. 
As data analytics and business intelligence specialists, Inside Info can assist in better use of your enterprise data, in particular in helping define business requirements, business scoping, consolidating data sources, data integration and data management, BI application design, implementation and training services.