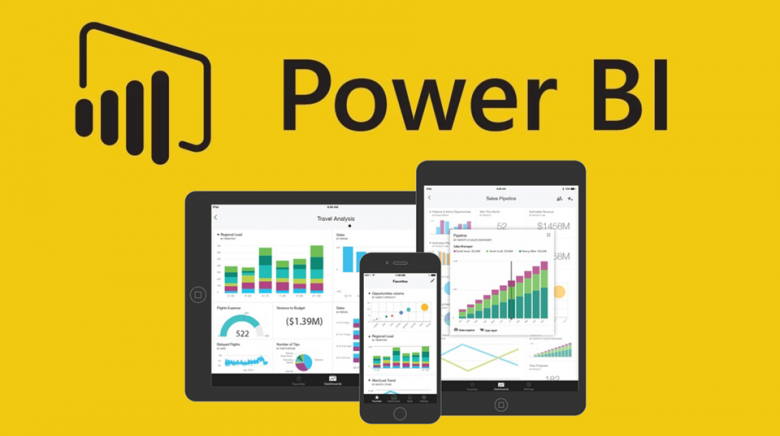 Microsoft BI has been recognised as a BI leader yet again in Gartner's 2018 Analytics Magic Quadrants Report.  It's a powerful, low-cost analytics and reporting platform that is renowned for its simplicity and effectiveness. But when compared to other BI software providers, like well-established Qlik or perhaps Tableau, how does Microsoft stack up?  Today we're examining the benefits of Microsoft's BI suite, particularly Power BI, broken down into three categories:
Functionality
Integration
Cost and risk
1. Functionality: What do you get & how easy is it to use?
Microsoft has long been providing traditional OLAP based BI tools in the form of SQL Server Analysis Service (SSAS), SQL Server Reporting Services (SSRS) and SQL Server Integration Services (SSIS).  Power BI is the most recent addition to the range.  It puts business intelligence creation into the hands of analysts who can extract source data, create datasets, transform or manipulate data, visualise it all, and publish reports and dashboards. It provides user generated, agile data analysis with self-service BI managed in the cloud (using Microsoft Azure that boasts a 99.9% uptime track record) and also provides an on-premise option. The Power BI primary tools include Power Query to extract and transform data; Power Pivot to model and analyse; and Power View and Map to visualise data. The Power BI Designer consolidates what were separate tools into an all-in-one application and removes dependencies to Excel or Office. PowerBI.com (sometimes called Power BI Site or Service) is used for sharing datasets, reports and dashboards.
Power BI provides:
User generated, agile extract inquiry and analysis.  Importantly, you can create and change dimensions on the fly for progressive or iterative analysis, without requiring IT involvement.
Self-service BI with Natural Language Processing (NLP)
A graphical Designer tool with online publishing so data can be shared from a central location
The underlying Power BI technology is an in-memory analytics engine and columnar database that supports tabular datastore structures used by Power Pivot. This achieves a balance between performance and ease of use.  So what are some stand-out functions?
Fast search functionality
Power BI's Q&A function is perhaps its most cited benefit - imagine asking natural-language questions as though you were searching in Google or Bing, and seeing charts that are relevant to your query. This auto search function lets you scan for hidden insights in seconds, swiftly finding correlations, outliers, seasonality trends, and other major factors. If you have a question, you'll get an answer.
Self-serve dashboards & advanced analytics
As we touched on, Power BI makes it easy to craft detailed yet easy to read dashboards to analyse information or share it quickly with key stakeholders. In fact, its dashboard visualisations are best in class, and are continually updated by the strong Microsoft community of users (more on this later). The suite is often cited for its ease of use, while providing more advanced features like interactive geo-map visualisations powered by Bing Maps and predictive analytics capabilities through R scripts and visuals, Microsoft Azure Machine Learning, and Azure Stream Analytics, where businesses can use their data to predict outcomes.
The option of both cloud & on-premise deployments
Microsoft BI provides the options of both cloud and on-premise deployments, so you can choose what works best for you. All the benefits of a cloud-based BI tool are included via Microsoft Azure (as in, no infrastructure to manage, good total cost of ownership, always working with the latest version of the software, and so on).
2 Integration: How easy is it to get a consolidated view of performance?
Like any enterprise-grade business intelligence software platform, Microsoft's Power BI can easily connect to many and multiple data sources, with over 70 data sources in fact. You get a scalable, highly secure (row-level security) and reliable enterprise-grade platform that is also open and extensible so can easily be embedded into applications and portals. Plus, if you're already using an assortment of other Microsoft products across the business, Power BI has been engineered so it can be easily used with Excel, Office 365, Azure, and SQL Server. You can upload Excel reports to Power BI and pin items to a Power BI dashboard or use them as a data source. This allows you to take advantage of your current investments while empowering your people to find new actionable insights with familiar tools. 
3. Pricing and risk: What is the risk of adopting Microsoft BI?
With all new software comes the fear of risk. So in what ways has Microsoft mitigated that with its BI suite?
Microsoft has structured its pricing in a way to remove any risk associated with using Power BI.  Like the other BI vendors, Microsoft has provided a free Desktop version of Power BI, While this does come with less features than Power BI Pro or Premium - the next two levels in the pricing model - it's certainly not a dumbed-down piece of software. You'll still have access to your various data sources, and you can still create custom visualisations and quickly export reports to formats like PowerPoint or Excel.  The paid versions increase functionality and capacity. In particular, they make sharing data easier and give you increased API controls.
As mentioned, this is enterprise-grade software that is scalable, with optimised costs based on the number of users and their specific data needs. Power BI really stands out if you're looking to get dashboards or reports out to hundreds or thousands of users cost effectively, with its cloud Power BI Pro subscription license / user / month starting for around $10 – with a 60 day free trial available.  If your business, like many has a Microsoft SQL Server Enterprise Agreement, then the on-premise version of Power BI is bundled in as part of this at no additional cost.
Plus, Microsoft has one of the strongest support communities of any BI vendor.  Microsoft BI and other similar products are surrounded by a dedicated user community, who provide continuous feedback to improve future versions of Power BI (which is updated monthly, keeping it cutting-edge). What this means for you as a business, of course, is that skilled resources are available and your software will continue to improve over time based on real user feedback. Perhaps even yours, if you join.
What Inside Info brings as your Microsoft BI partner
There are some compelling reasons to explore Microsoft BI further if you're looking to extend or improve your analytical capability. While the Microsoft BI suite lends itself to quick application design, we find that businesses either lack a skilled BI resource to lead and deliver the initiative or they struggle with the data integration component or keeping on top of adhoc report requests from the business. This is where Inside Info can help.
Inside Info can assist in helping define business requirements, business scoping, consolidating data sources, data integration and data management, BI application design, implementation and training services.   Leveraging Inside Info's pre-built data connectors to Microsoft BI or our industry and functional applications can save your team months of leg work and set you up ahead of the curve from the outset. We offer a personalised approach to each client engagement.  The Directors of our business are always part of the project and the same BI Consultant works with you from the initial meeting till the end of your project, supporting you all the way.  Our BI Consultants each have over 10 years' BI design and delivery experience that they bring with them.  
To talk to us about how Microsoft BI might fit into your business, contact our team today.