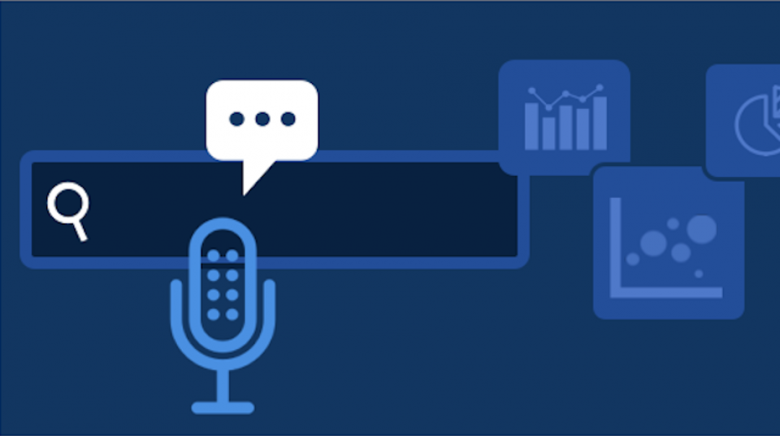 For some time there has been a shift in the way people interact with brands and devices, through a conversation. With messaging apps outpacing social networks in terms of monthly active users — and with the rise of wearable devices and the Internet Of Things (IoT) — businesses are following their audience to provide conversational experiences through chatbots and voice-enabled applications alike.
This shift isn't just changing the game for how we use devices and connect to brands. It's changing the way we look at data, too. Conversational analytics is quickly becoming a primary need for businesses who want to get to know their audience and provide a better user experience. Specific benefits of conversation analysis include sentiment analysis, enhanced social listening and greater personalisation to better meet users' needs.
What Is Conversational Analytics or Data?
First, what is conversational data? It's data that helps you make sense of how users are interacting with your chatbot or any device with a conversational interface. Conversational data is most useful because it shows individual users' interactions in real time; web analytics, on the other hand, aggregates overall traffic data and is tough to act on while any individual user is browsing a site.
With conversational analytics, for example, you can single out a target demographic or user to see what they're talking to a bot or application or both, then view every step of the conversation as it's happening. While web or app analytics might show you a bounce rate, conversational analytics shows you exactly what was last said that makes a user leave a chatbot or voice application. By keeping record of each and every interaction on an individual level, this data is essential for retaining users, improving applications and understanding your audience.
"By 2020, 50% of analytical queries will be generated via search, NLP or voice, or will be automatically generated".1 
What can conversational analytics teach you about your audience? Quite a lot actually.  Data helps to segment your audience by identifying their interests and letting you act on it. A retail chatbot can learn what its users are most interested in — say, a 20-something young woman who lives in an urban environment and enjoys buying dresses. By assessing when she's most active with the bot, the retailer can tailor to her tastes when she browses for a purchase. At other times, the retailer bot can push notifications related to her interests when she's most likely to respond — in the same environment where she's actively talking to her friends. With AI, this segmentation is automatic and dynamic in real time as the conversation evolves.
These metrics keep your users engaged and coming back for more. Using AI-based analytics, you can collate this information automatically, providing always-up-to-date reports on your audience activity in real time. Conversational UI is all about providing a personalised, custom experience, therefore, conversational analytics is rich in data that you need to know your users on an intimate, individual level.
Qlik's Move Into Conversational Analytics
Business intelligence leader, Qlik, just announced its acquisition of CrunchBot and Curnch Data to expand its augmented intelligence and cognitive capabilities in the area of conversational analytics.  CrunchBot works uniquely with Qlik As a Trusted Extension Developer (TED) accredited solution, validated by Qlik for quality and functionality and built upon Qlik's open API framework and Associative Engine.  CrunchBot enables users to:
Ask questions in a conversational manner through the Qlik Sense UI or popular collaboration tools such as Slack, Skype, Salesforce Chat and Microsoft Teams;
Explore and ask questions of their data through voice interaction with integration to services such as Amazon Alexa;
Receive robust answers and insights including additional context with auto-generated charts, interpretations, key drivers, period-over-period calculations and predictions for measures;
Seamlessly dive directly into Qlik Sense analytics apps based on the results, with the context (selection state) retained;
Leverage unique Natural Language Processing (NLP), which automatically trains itself and tracks user inquiries over time, and Natural Language Generation (NLG) which delivers insights for not only what is happening, but also why – and where to go next. 
This move further builds upon Qlik's augmented intelligence and machine learning capabilities for enterprises. CrunchBot is immediately available to customers through Qlik today, and will be licensed as a value-added solution to the Qlik Sense platform. To be named the Qlik Insight Bot, this new product will be available alongside Qlik's existing Insight Advisor capability and will be further integrated with the Qlik cognitive engine to deliver value to its customers.
With the November 2018 release of Qlik Sense®, Qlik introduced new machine learning (ML) capabilities into its cognitive engine and platform as part of Insight Advisor. Precedent-based machine learning allows the Qlik cognitive engine to get smarter over time, continually learning from user interaction and feedback as well as other sources. Qlik is the first analytics company to bring AI and ML capabilities together with human intuition in a way that truly augments the user's power to discover. Insight Advisor auto-generates and suggests the best analytics and insights to explore based on the overall data set and a user's search criteria, making insight suggestions increasingly relevant and valuable as the machine learns from the user's analytics interactions. Users can directly train the machine by manually creating analytics, altering what the machine suggests, and providing direct feedback. The cognitive engine also learns from additional governed and trusted sources such as business rule definitions in global libraries and Qlik artifacts.
Qlik's AI and ML capabilities are unique because they work directly with Qlik's associative engine, combining the power of AI with human intuition. Because the associative engine is aware of a user's context (selection state) at each step in the exploratory process and knows all the data that is associated and unrelated to that context, this is factored into machine driven analysis and insight suggestions to make them more relevant. It's like giving the user "peripheral vision" that guides them to hidden insights and helps them see the previously unseen.
1 Gartner: Augmented Analytics Is the Future of Data and Analytics, 31 October 2018