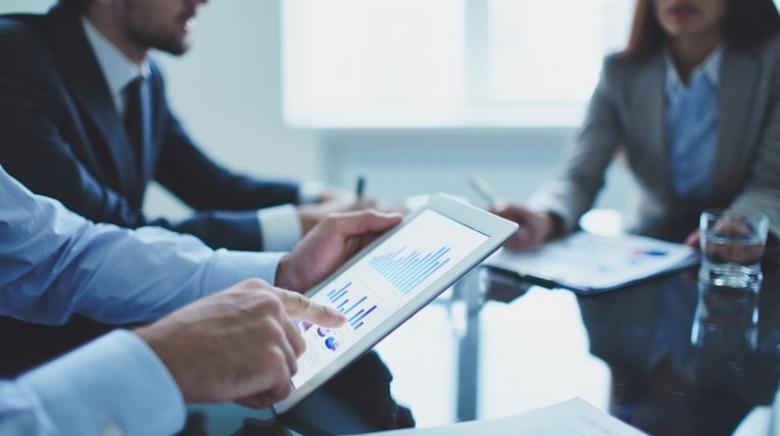 Having the right business intelligence software in place is meaningless if it's not being used to improve decision-making capabilities. This is a priority across a number of sectors; Dresner's 2016 Wisdom of Crowds Business Intelligence Market Survey found that nearly 90 per cent of respondents cited better decision making as the key objective of their BI initiative. 
Such an improvement rests on two factors: the right instruments in place and strategies that support them. These are five policies that can help enterprises harness their BI tools to deliver on this objective.
1. Remove cumbersome manual processes
The vast majority of an analyst's or manager's time is better spent analysing data, not compiling and manipulating it to fit rigid paradigms for reporting. Such cumbersome tasks were one of the most pressing factors underlining BI failure in 2015, according to Dresner.
The right BI implementation can play a major role in helping to shift the focus to analysis, removing the need for manual data gathering and entry, and allowing more time for skilled analysis.
2. Focus more on solving business problems, not technology issues
Technology should provide results, not more issues that need to be addressed. With the right system in place, enterprises can expect less time devoted to making their BI work and more time spent seeing how it works for them to improve operational efficiency. This consideration - second only to making better decisions - is another key deliverable for BI solutions.
When it comes to empowering teams to dive in to BI endeavours, there are two main strategies - making the team fit the platform through training, or making sure the software is the right fit for the team. This second option - a more sustainable move - is easy with tools that enable self-service analytics for all users.
3. Skill up or buy the right BI resources
Employees do not need to be data scientists, nor should that be a requirement. One of the biggest mistakes an enterprise can make is hamstringing itself by implementing BI tools that require an extensive technical skill set to be used or modified - in effect, digging trenches it will later need to clamber back over.
There is a case for in-house support and development of BI environments. In fact, many of our clients engage Inside Info to design and deliver their initial Qlik analytics applications, and then prefer to support the applications themselves. However, with the continuing BI skills shortage in Australia this can be a challenge for some. 
According to LinkedIn research, such skills are still in high demand - placing among the top 25 for Australia in both 2014 and 2015. Leveraging BI approaches that are less labour intensive, can be modified easily and delivered within weeks rather than months makes sense - as does tapping into specialist skills of analytics consultancies when and as needed.
4. Tell a story with your data
The beauty of analytics in BI applications is that the possibilities of what users can accomplish is endless, particularly when they bring their own experience and knowledge to bear in digging for relevant insights.
Data on its own can be compelling enough to the right spectator, but weaving a narrative and showing how that data fits into a success story is a strategy with two key benefits - it showcases the usefulness of such applications and gives analysts the benefit of examples they can take into account for their own purposes.
Leveraging BI tools that can deliver this is instrumental to encouraging further user acceptance of BI tools on a larger scale across an organisation.
5. Get senior management buy-in
When company leaders see analytics are a priority, it has a clear impact on the success of such applications - an insight revealed in Dresner's Wisdom of Crowds study. Certainly, BI is far more successful when senior managers see it as a strategic investment. Getting leadership teams on board should, therefore, be a high priority. 
How you do this is by involving them early in the process and demonstrating value before you buy, through a tailored proof of concept that targets the most pressing business pain point. 
Putting these strategies in place is crucial for enterprises looking to harness the power of analytics. Read this new whitepaper on Providing Sales Teams With Relevant Analytics for some more useful tips on best practice in implementing an analytics initiative.