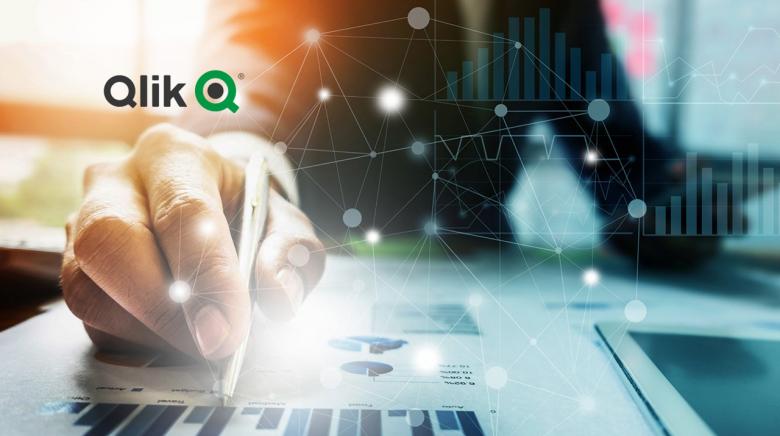 Qlik have been busy making a number of product enhancements and acquisitions lately to support Qlik's strategy of strenghthening and offering an end-to-end data management & Business Intelligence (BI) platform. Here we explain the value of these acquisitions and Qlik's move into Augmented Intelligence (AI) and Machine Learning (ML).
The Introduction of Insight Advisor - Qlik's AI Capability
Qlik is applying a unique approach to Artificial Intelligence (AI), which bridges AI and cognitive technologies with its UX and core Associative Engine to deliver what Qlik describes as Smart Start capabilities across the entire product portfolio. Smart Start features take advantage of the new cognitive insight engine in Qlik Sense®, which works with the Qlik Associative Engine to provide context-aware insights and automations across the analytics life-cycle. Taking this approach allows Qlik to combine machine intelligence with human intuition in new and powerful ways that unlock tremendous value for users and organisations.
According to Gartner, Inc., "A new paradigm — augmented analytics — is rapidly gaining traction. Central to this development is the use of ML automation/AI techniques to augment human intelligence and contextual awareness, and to transform data management, analytics and BI as well as many aspects of data science and ML/AI model development and consumption."*
Insight Advisor debuted as part of the June 2018 Qlik Sense Enterprise release.  Insight Advisor auto-generates and suggests the best analytics and insights to explore based on the overall data set and a user's search criteria, making insight suggestions increasingly relevant and valuable. This was further enhanced with the November 2018 release of Qlik Sense®, where Qlik introduced new machine learning capabilities into its cognitive engine and platform as part of Insight Advisor. Precedent-based machine learning allows the Qlik cognitive engine to get smarter over time, continually learning from user interaction and feedback as well as other sources. Qlik is the first analytics company to bring AI and ML capabilities together with human intuition in a way that truly augments the user's power to discover. Users can directly train the machine by manually creating analytics, altering what the machine suggests, and providing direct feedback. The cognitive engine also learns from additional governed and trusted sources such as business rule definitions in global libraries and Qlik artifacts.
Because the associative engine is aware of a user's context (selection state) at each step in the exploratory process and knows all the data that is associated and unrelated to that context, this is factored into machine driven analysis and insight suggestions to make them more relevant. It's like giving the user "peripheral vision" that guides them to hidden insights and helps them see the previously unseen.
Qlik's Move Into Conversational Analytics
A month ago, Qlik announced its acquisition of CrunchBot and Curnch Data to expand its augmented intelligence and cognitive capabilities in the area of conversational analytics.  CrunchBot works uniquely with Qlik As a Trusted Extension Developer (TED) accredited solution, validated by Qlik for quality and functionality and built upon Qlik's open API framework and Associative Engine.  CrunchBot enables users to:
Ask questions in a conversational manner through the Qlik Sense UI or popular collaboration tools such as Slack, Skype, Salesforce Chat and Microsoft Teams;
Explore and ask questions of their data through voice interaction with integration to services such as Amazon Alexa;
Receive robust answers and insights including additional context with auto-generated charts, interpretations, key drivers, period-over-period calculations and predictions for measures;
Seamlessly dive directly into Qlik Sense analytics apps based on the results, with the context (selection state) retained;
Leverage unique Natural Language Processing (NLP), which automatically trains itself and tracks user inquiries over time, and Natural Language Generation (NLG) which delivers insights for not only what is happening, but also why – and where to go next. 
CrunchBot is immediately available to customers through Qlik today, and will be licensed as a value-added solution to the Qlik Sense platform. To be named the Qlik Insight Bot, this new product will be available alongside Qlik's existing Insight Advisor capability and will be further integrated with the Qlik cognitive engine to deliver value to its customers. Here's an article we wrote recently about Conversational Analytics.
Acquisitions For Improved Data Integration & Enterprise Data Management
Podium Data - aka Qlik Data Catalyst
Last year Qlik announced its acquisition of Podium Data, an enterprise-grade data management company whose solution simplifies and accelerates customers' ability to manage, prepare and deliver analytics-ready data to every business user across a diverse data landscape. Enterprise data strategies have evolved to rely heavily on the creation of data lakes, however businesses are realising that these and other data sources aren't designed to easily and quickly deliver data to the business user. In many instances, data lakes have only increased customer data complexity and management headaches. According to Gartner Inc., "Through 2018, 90% of deployed data lakes will be rendered useless, as they're overwhelmed with information assets captured for uncertain use cases." (Gartner. Derive Value From Data Lakes Using Analytics Design Patterns. 26 September 2017).
With Podium Data, Qlik provides customers with an expanding enterprise data management solution to transform their raw data into a governed, analytics-aware information resource. Qlik have re-branded this capability to be called Qlik Data Catalyst - a data management solution that simplifies & speeds up how you catalogue, manage, prepare & deliver trustworthy data. Qlik's Data Catalyst builds a secure, enterprise-scale repository of all the data your business has available for analytics, giving your data consumers a single, go-to catalogue to find, understand and gain insights from any underlying data source. The solution's data preparation and metadata tools streamline the transformation of raw data into analytics-ready assets, while the product's Smart Data Catalogue and graphical user interface help people easily discover and select whatever data they need. Built on a platform of hardened data security and featuring governance capabilities, you can easily integrate Qlik Data Catalyst with any of your other data management tools. Qlik Data Catalyst provides:
Intelligent Data Profiling and Onboarding: Ability to profile and register data from any source or location throughout the organisation, providing a comprehensive understanding of every data element, with applied pattern matching, rules based metadata enrichment, and auto obfuscation rules to protect sensitive data.
Automated Data Quality: Inspecting, improving and documenting the quality of incoming data through validation, formatting and encryption.
Data Preparation and Publishing: Enriching and transforming data without additional programming, with the ability to publish data to downstream systems and be consumed by a broad base of users, including data scientists, analysts and business intelligence users.
Smart Data Catalogue: A searchable data catalogue organised with tags, business definitions and data lineage that makes it fast and easy for business users to find, understand and "shop" for data.
Data Catalyst 4.0 released in January this year further broadens support for data sources beyond Hadoop to further unify enterprise data managemetn wherever data resides.  
Watch Qlik Data Catalyst Video
Attunity
Building on Qlik's recent acquisition of Podium Data and the introduction of Qlik Data Catalyst, Qlik announced just a few days ago, its intention to acquire Attunity for its market leading data integration & big data management capabilities. Attunity provides cross-platform data streaming capabilities to support a shift to cloud and real-time analytics. This acquisition further differentiates Qlik by providing an expanded breadth of enterprise data management capabilities and will enable real time data delivery across complex cloud environments.
*Gartner: Augmented Analytics Is the Future of Data and Analytics, 31 October 2018 - ID G00375087