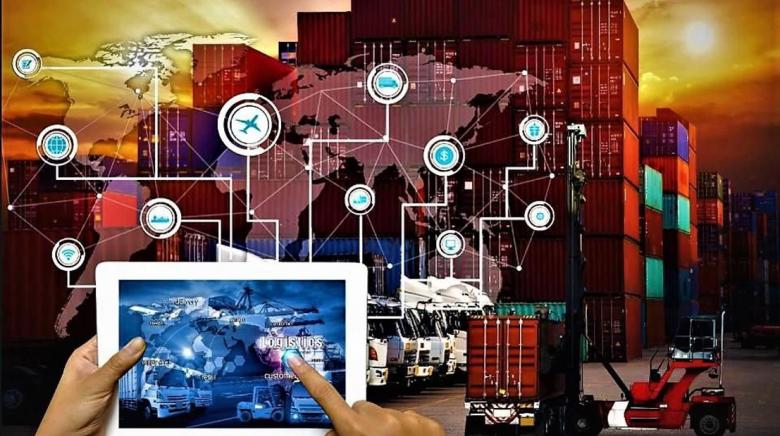 Australia's transport and logistics companies have embraced analytics-based insights in their operations for some time, however many still lag behind other B2B firms which suggests there is considerable potential upside. The government has even weighed into the data and analytics debate, pushing information sharing across the industry as part of a data exchange to improve efficiency and better measure performance.  Here we explore how transport and logistics firms can drive growth and can improve safety, efficiencies and transparency across the business through improved use of data, analytics and business intelligence practices across six key areas.
The transport and logistics sector is a complex and dynamic one.  A reliance on many moving parts, potential bottlenecks in the supply chain, rising costs and a dependence on third parties, point to the need for greater transparency in understanding operations. However, research by McKinsey suggests that the sector's commercial analytics capabilities lag behind the average performance of other B2B companies, primarily because of distributed salesforces often relying on outdated processes and lack of insight into customer preferences and growth opportunities. The hallmark provided by any good business intelligence software platform.  
According to research, outdated processes & a lack of insight into customer preferences & growth opportunities are limiting transport & logistics providers.
An increasingly sophisticated customer base that has access to more products, services and pricing than ever before, makes this sector especially vulnerable.  In the trucking industry for example, new entrants such as Uber Freight and Convoy have given customers transparency on the baseline cost for any journey.  Inside Info works with many transport and logistics providers, so here we've outlined briefly 6 areas that can help to realise the potential of analytics across this sector.
1. Better Use The Data You Already Have
Accessing operational and financial data from within your company is surprisingly hard.  We see it all the time and tends to be one of the biggest challenges for most firms. This means consolidating disparate data from a CRM system, financial system, warehousing system, freight management system, safety management systems and others to see a singular view of performance.  Usually systems tend to update at different frequencies, have their own complexities and require manual manipulation to get the data in a form that can be usable for analytics.  The process of data integration should be automated and data stored efficiently in a central repository whether a data lake, data mart or data warehouse to provide for consistent structures and measurement. With internal data combined and managed effectively, external data can then be added to enhance insights. This might include potential customer locations, total revenue, industry dynamics, weather or traffic patterns etc.
2. Providing Transparency Across Operations

Alleviating profit margins resulting in increased regulatory restrictions and capital-intensive operations, has compelled transport & logistics firms to find ways to improve operational excellence to ensure profitability. Analytics should assist in all shipping, operations and scheduling decisions.  If you don't have proper visibility into the detail of field and fleet operations to identify challenges, opportunities to streamline processes and increase productivity, then it's time to start. This may include a dashboard that allows analysis of sales, scheduling, loads, routes, carriers, tendering, labour, bookings, customs filings, freight audit and payment on a by-order to invoice line level basis to reduce cost variables.Reporting should be streamlined in areas of safety, traceability and compliance with drill-down detail to documentation.
Data-driven insights help add greater credence and reliability to logistics solutions. Helping providers to become more agile and predictable, as well as cost-efficient. Optimisation of tools, demand forecasting, integrated business planning and risk analytics are being integrated with Big Data.
3. Refocus Sales Teams & Improve Data Literacy Across The Enterprise
If commercial excellence and sales performance needs to be improved, then we can't stress enough the importance of making data easy to consume and readily available for sales teams.  This will improve who they target, prioritise their efforts and enhance the conversations they have. Insights should be obvious at an initial glance on a dashboard, with a simple point and click to the detail sitting behind the numbers.  Some other key learnings and considerations:
Make dashboards & analytics visually engaging, this will help drive adoption. All people, in particular salespeople like something that looks fresh and new.
It needs to be simple. Sales teams are not data scientists, and people within sales teams change regularly. Analytics needs to be simple enough for the average salesperson to pick up without lots of training.
Training should focus mainly on the behaviours and actions you want from reps using analytics.  What are we going to do differently now that we have the information?
Ensure the right amount of information is provided - just enough for reps to do their job, don't overcomplicate things. This includes all performance information consolidated in the one place.
Consider the device they use and tailor the information to that device.
If improving data literacy across the enterprise is the goal, then this article gives you six steps on how to go about it.
4. Leverage Data For Safety's Sake
Advanced data modelling and predictive analytics have the potential to transform the industry in the area of safety management. Distracted driving, forklift accidents and incidents during routine work have traditionally plagued the transportation and logistics industry. Gone are the days of having to manually report incidents, we now have digital tracking of injuries and incidents which means we can do more with analytics. Traffic congestion and incidents can be modelled and predicted to avoid accidents.  While The Internet of Things (IoT) provides even more opportunity with a thirty-fold increase in internet-connected devices being slated to alter how logistics services operate by embedding on-board diagnostics (OBDs), telematics and sensors in everyday objects like forklifts, shipping trucks and even on drivers.  This provides insight into the health and wellbeing of drivers, travel speed, alertness, how many times a driver brakes or how much force is put into the action for example.  If enough data is aggregated, safety managers can pinpoint whether an incident has occurred because of a breach in procedure, training protocol or a lack of safety gear and can predict how to prevent these incidents in the future. 
An IoT analytics solution contains the following components - data ingestion (connecting to the devices), stream processing (can be live streaming from data) and data storage (which is usually split into "warm" and "cold" data stores as IoT data can generate significant amounts of data).  
5. Minimise Service Management Costs
Traditional & predictive analytics can also help detect service, application & employee issues early to facilitate targeted service delivery with reduced response times. Analytics could centre around  component failure, service requests, contract and warranty management, inventory management, fleet service, remote support analysis and parts requirements forecasting.
6. Analytics To Optimise The Supply Chain
Use analytics to identify opportunities, minimise wastage, negotiate intelligently and tier contracts based on results. 
The iMOVE cooperative research centre forecast that increasing capital and labour productivity in Australia's freight supply chain by just 0.5% would increase the industry's "gross valued added" (a measure of the value of industry production) by around $400 million annually.
Analytics solutions should encourage collaboration and information sharing across the supply chain to promote partner performance and ensure efficient movement of products end-to-end. Shippers, carriers, customers and other trading partners should be able to closely monitor the status of ordering, fulfillment and other aspects of cargo or supply chain management in real-time.  Big Data and IoT data via sensors can provide real-time information about the objects being transported and provide visibility into monitoring temperature for cold-chain logistics.  This allows for better customer experiences and process optimisation.

The breadth and scope of data management and analytics services now available to Australian transport and logistics providers, especially with the rise of predictive analytics and insights on offer from IoT data, provide a wealth of opportunity.  A mechanism and platforms need to be in place to ensure that operations are well-managed, technically fine-tuned as well as in-sync with the long-term business objectives.  The capacity to collect data in real-time and smarter use of analytics across some key areas like the ones we mentioned enables greater safety during transport, better decision making around investments and the ability to monitor goods on a wide variety of aspects, making it possible to deliver outstanding service.