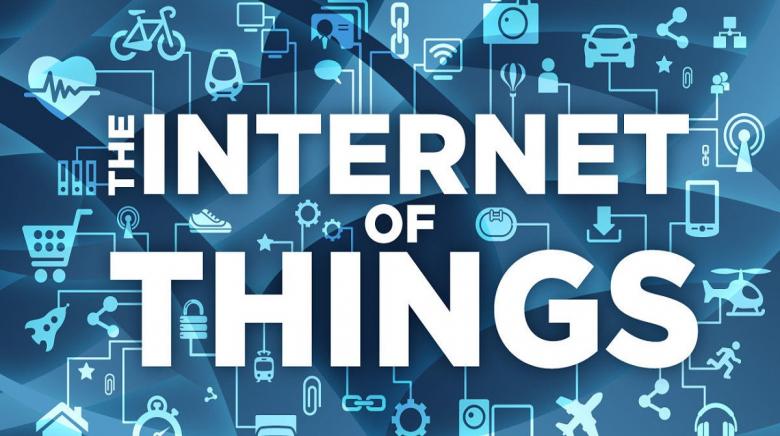 Digital transformation is reshaping businesses and industries in many ways. The Internet of Things (IoT) is a great example of this. There's a lot of talk lately about IoT data, but this tends to focus more on what's used to capture the data - such as wearables, sensors, iBeacons, and other network-connected machines. Gartner believe that by 2020 there will be 25 billion connected things with adoption across all industry sectors, while data will double every two years due to the vast amount of data created by IoT.  However, the real value of the Internet of Things goes beyond connected devices. The greatest value for organisations comes from combining the data generated by these devices with other customer or operational data to uncover insights and establish predictive models. This is where business intelligence platforms like Qlik, come to the fore.  This is the exciting promise of IoT, but without the ability to link data from the smart, networked "things" with other business data, its value is limited.
So how would a business use IoT data?
IoT technology has many potential applications for businesses.  For example, package delivery trucks, manufacturing systems and electrical grids all typically have sensors to monitor performance. Retailers can combine data gathered from in-store iBeacons with customer transaction histories and store behavioural models to determine the best promotion to send or other actions to take, such as notifying the store staff that a VIP has arrived.  More and more companies are now starting to collect and store data from such sensors. The next step is to analyse the data. Looking for patterns in the data could illuminate ways to improve business operations, such as doing more preventive maintenance or designing more efficient delivery routes. 
Collecting and analysing data from the Internet of Things is different from doing it in mobile and web enterprise systems – because the data isn't located in resource-rich data centres. Instead, it's out there in the real world. IoT data usually consists of custom log files, is sometimes misnamed, and appears unstructured. In fact, IoT data has structure, but it isn't in a traditional relational or other standard format. The log file structures and included data points vary from manufacturer to manufacturer, model to model, software version to software version or even company to company. This introduces complexity when interpreting the data and trying to format, normalise, and combine it with other relevant data for analysis or operational systems. Without tools like Qlik to help interpret IoT data, the time and effort to put the IoT data to work is costly, time consuming, and prone to manual error.
What does IoT mean for the CIO?
The IoT will create unprecedented opportunities and challenges for every CIO in every industry. Three main things that have changed in recent years are accelerating the number and value of connected things:
The cost of connectivity and embedded technology is no longer a barrier to adoption with broadband, Wi-Fi, Near Field Communication (NFC), Bluetooth and mobile networks now able to support large volumes of IoT connectivity at little incremental cost.
The IoT's complexity and intelligence are evolving to support an ever-broadening range of use cases.
The provision of information via sensors and the resulting analytical opportunities and context-setting are transforming how we look at the world and at ourselves. Data is inherent within the operations of things, making them a rich source of further insight. Through analysis, the data collected from things can turn into information. The information captured and distributed by the IoT is a key source for the new digital strategies.
How to realise business value from IoT data?
Gartner research into the IoT in April last year showed that 29% of organisations have already implemented the IoT, and that another 14% are planning to implement the IoT in 2016. This indicates that the technology will be solidly in early mainstream business adoption by 2017. The first step is to move the conversation from talking about IoT, to talking about what IoT can do, or be, specific to your organisation. Organisations also need to look at IoT in conjunction with other technologies. In order to fully realise the value of combining IoT data and other enterprise data in an agile way, organisations must leverage modern business analytics tools to accelerate and automate the processes. Using tools to profile data, intelligently discover its structure, and then automatically parse and combine it with other relevant enterprise data on an ongoing basis makes the IoT data more accessible. This creates an infrastructure for ongoing expansion and evolution in the use of IoT data to understand customers and create predictive models for operational systems.
The shift now is toward externally focused benefits with IoT with improving customer experience as the hottest, most rapidly growing and most common benefit being pursued.  The IoT is increasingly becoming a competitive weapon in the marketplace. IoT is lowering costs, increasing functionality, and addressing issues in usability, interoperability and openness. Usability is not just for end-users, but also extends to developers building solutions.
There are many best practice use cases for using IoT data already, here are some examples:
Retail Store Beacons - If customers have opted-in on their mobile devices, then beacons in branch retail stores can greet the customers when they arrive, keep track of loyalty points, push recommendations based on customers' purchase history as well as current interactions, and enable customers to pay through their mobile devices. Target in the USA is doing just that. Amazon Go  and it's no lines, no checkout concept is another example here.
Preventative Diagnostic Care Monitoring & Smart Medication - In healthcare connected devices can transmit patient conditions and information to healthcare providers to promote self-care and detect problems early, thereby reducing doctor visits. While smart pill bottles combine sensors with mobile technology to alert patients to take medication, and notify healthcare providers if bottles are not opened. Phone calls or text messages alert patients as an additional reminder for improved patient compliance. Smart pills with embedded microsensors connect to patient skin patches to track ingestion and gather health data for patients and physicians.
Digital Oil field management - Austral Pacific Energy are using down-hole sensor data to populate distributed control systems to manage the oil extraction process for assets that are difficult to recover, such as waxy petroleum, which requires heat injection.
Smart irrigation - Councils and agriculatural companies are looking at smart irrigation for urban parks or crops that can be centrally controlled using ground sensors to indicate if and when irrigation is needed, thereby saving water.  Stirling in Australia are a case in point here. 
Pre-emptive maintenance - Manufacturing companies and energy providers are using sensors on industrial equipment to gather operational data for analysis to predict and prevent failure, and to support improved maintenance. Read our article on using analytics for pre-emptive asset management in the oil and gas industry.
Asset optimisation - Real-time data collection from industrial assets, such as refrigeration systems, to assess operational performance and improve efficiency. It is used in oil and gas, utilities, manufacturing, refrigeration, and power distribution industries.
If you have the data and the detail, you need to understand how your data is associated or related.  If the sensors in your supply chain indicates a shipment is going to be late, aren't you going to want to let your customer know the shipment to the store will be delayed?  Qlik offers a platform that provides the ability to pull data from multiple sources, at a detailed level, and its core technology associates the data providing a roadmap to discoveries for the business user at head office or out in the field.  This level of data visualisation will be crucial as companies continue to digitise and extend to IoT services.
In early adoption phases it is easy to spend significant time and money on trials and deployments that produce little to no value. Estimating the strategic value of IoT use cases can help CIOs avoid wasting resources on unproductive use cases, or avoid forming partnerships that don't deliver results.