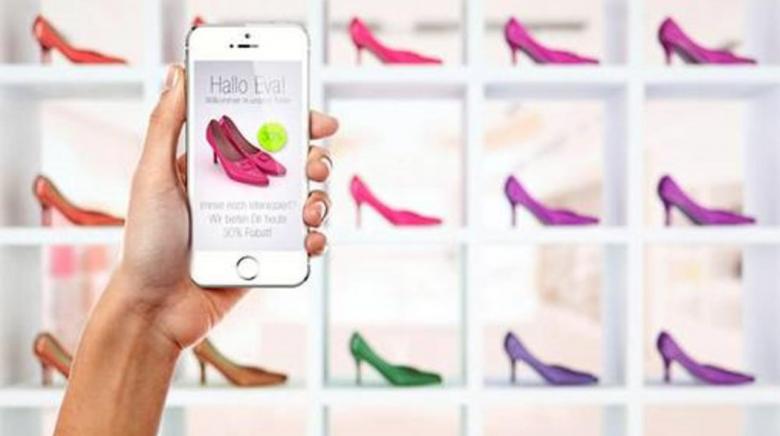 Do you remember Coca Cola's 'Share a Coke' campaign a few years ago? It featured personalised labels, so you could buy a bottle which – literally – had your name on it.  It was a massive success – in Australia in that first summer of its launch, Coke sold more than 250 million named bottles and cans in a nation of around 24 million people, then the campaign went global boosting sales in the US for the first time in over a decade. 
Although this is an early and relatively unsophisticated example of personalisation, it was highly rewarding for the brand.  Now, true personalisation using data analytics is the next big thing in Australian retail to satisfy empowered customers.  Emotional connections with consumers will become a point of competitive difference for retailers and engagement strategies that use business analytics smartly, will provide the foundation for growth.
The following are three ways in which you - using the power of data analytics - can start to leverage these personal connections using data you may already collect.
Tip 1: The Key To Personalised Shopping Is Learning Your Customer's Preferences Based On Their Behaviour
Adopting effective advanced business intelligence tools in order to accurately record and track over time customer purchase histories and business interactions is critical. Do people buy or browse certain goods more than others? Do they prefer to purchase items at certain times of the day or year, or more likely to purchase with other associated products or at certain price points? This is where advanced analytics comes in.
According to a report from Accenture in its Personalisation Pulse Check, 75% of consumers are more likely to buy from a retailer that recognises them by name, recommends options based on past purchases or knows their preferences.  It goes without saying that online retailers are well suited to offer personalised products and offers using data analytics and artificial intelligence, however this should be extended to include all retail channels.  Those physical retailers that also have an online presence and can integrate their data from all sources have a head start.
75% of consumers are more likely to buy from a retailer that recognises them by name, recommends options based on past purchases or knows their preferences.
Amazon Go takes this to a whole other level.  Retailers have been analysing market-basket purchases for many years now whilst continually trying to understand product shelf availability. But by taking advantage of IoT capability such as sensors, digital cameras and mobile technology, the industry is ready to uncover a much deeper level of insight.  Once you've got that data, we can work with Qlik's visual analytics platform to enable this IoT data to be associated with other traditional data sources, to help discover new insights into shopping behaviour. 
Brands today have a responsibility to make it easy for customers to engage, buy and consume what they want, how and when they want. The availability of data and digital technology today allows for a deeper level of personalisation needed to dynamically create experiences to each individual and context, across marketing, shopping, and services interactions. Yet many brands are still grappling with delivering upon customers' desire for more personalised experiences. They create unintended barriers, such as too many options thrown at them or irrelevant recommendations.   In an era when your brand is the experience, it's imperative that retailers deliver the ultimate user-friendly and tailored experiences or risk sacrificing sales and loyalty.
Tip 2: Create Personalised & Location-Based Offers
All too often, retailers are missing an opportunity by handing out blanket promotions.  Bringing together the online and offline environments as part of an integrated campaign can be highly successful. Using data from their online shopping, customers can be encouraged to visit the store with an email offering a relevant, personalised promotion. If a customer's multi -channel buying history is available to stores at point of sale, then the retailer can see they are a loyal customer, even though it may be their first time in the store – and provide some kind of incentive such as a gift or discount.
There are a number of ways that traditional in-store retailers can respond to the increased demand by consumers for a more personalised approach, through the use of coupons or recommendations, for example. In an ideal situation, retailers should be able to rely on the power of real-time (weather, local events, competitor offers) at the point of sale to not only deliver customised offers, but do it both quickly and effectively.
Or related content based on items in the basket– 'watch this YouTube video on how to pair the ingredients in your basket with wine' could help enhance the customer experience. With the strong growth forecast by Planet Retail's research in using click and collect services down the track from 35% to 76% of all shoppers - that is purchasing online and picking up in-store - it is important to ensure data is captured and analysed to understand behaviours exhibited through all interactions wherever they may be, so experiences can be integrated across the entire customer journey.
Tip 3: Build Better Customer Loyalty
The idea of personalisation remains key to future, sustainable success. Brand loyalty is largely an emotional matter. If a customer feels a retail brand understands their needs and lifestyle, they will remain loyal. It's also a practical issue. Time-poor customers prefer to buy from a retailer they can rely upon, where they know they will find something they like and will suit them as individuals.
Many retailers are already on the road to customer engagement by creating tailored loyalty schemes and are able to gain data-yielded insights to boost the knowledge they have about their customers. This leads to better engagement, retention and long-term loyalty.  This is important, as Aberdeen Group's Omni-Channel Customer Care research report suggests that brands with strong omni-channel engagement have an average retention rate of 89% versus 33% for brands with weak engagement.  That means businesses that excel in engaging customers across channels—including web, mobile, social media and in-store—retain more than twice as many customers as those without effective cross-channel customer care strategies. Key to this is regular training of customer service agents, managing miscommunication errors effectively and of course, effective management of customer data across channels. 
Again, it's not that easy. With some loyalty schemes, it can take months before a retailer can actually build an accurate picture of the customer and be in a position to send tailored communications and offers. This lack of speed and agility can have a negative impact on overall engagement.
How To Adopt Data Analytics In Your Business
Inside Info has been working with retailers like APG for years in helping them easily consolidate data from multiple data sources (whether ERP, POS, CRM or warehouse systems), even coupling with contextual 3rd party data, to deliver dashboards and applications based on the leading Qlik business intelligence software platform that improve customer engagement, enable personalised customer experiences and communications and lift the bottom line.
When it comes down to it, personalisation comes back to improving the customer journey and improving their experience. It's also a way for retailers to differentiate their service, reward loyal customers and build a more sustainable business.  To learn more about how Qlik business analytics can help and how it applies to retail you can download this new ebook Retail's New Frontier - Visual Analytics.