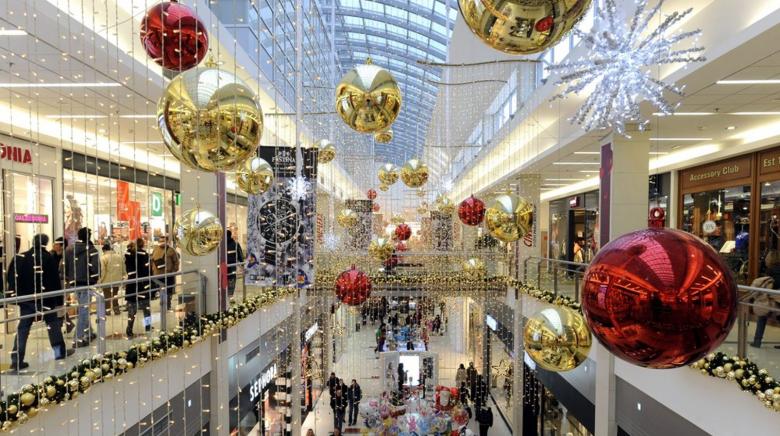 With Christmas just around the corner, the busy season has well and truly kicked off for many Australian retailers.  According to a new report, leveraging detailed data analytics and business intelligence software to improve customer engagement and shopping experiences, are seen as the top strategic priorities this year by retailers to maximise this busy season.  Here we explore how business analytics can help Australian retailers better manage periods of high seasonality like the Christmas trading period to deliver memorable experiences.  
Managing Seasonality & Change With Analytics
Few other business sectors are as full of constant change and challenges as retail. An uncertain economy, new forms of digital competition, an increasing number of new product launches, and highly informed more demanding customers are just a few of the industry's challenges. Managing periods of seasonality and reduced income in the off months is critical as it can create issues around staffing, warehousing, inventory and cash flow to name a few.  It's important to use business analytics to understand your company's retail cycles in detail - understanding what and how much usually sells in the low-peak months compared to the high-peak months. Is this consistent over years? Do you understand traffic through the stores at particular times of the day?  This will then provide insight into staffing and inventory levels alongside profitability.
Analysing foot traffic data, with customer loyalty data alongside POS, stock and financial data completes the picture. When you understand your company's retail cycles, you are in a far better position to manage them. Detailed forecasting and planning of inventory and staffing to match cycles then follows and is consistently reviewed with sales performance to determine what product combinations are moving and those that are not. Whether you're looking to better schedule your workforce, improve stock to meet shopper demands, or align store hours with shopping trends, historical and real-time data provide solid answers to these questions.
This Year's Tricky, But Not All Doom & Gloom
This 2018 key retail trading period takes place at a time when Australia's outlook is tricky with low wage growth, rising energy costs and falling house prices. This has already filtered through with some retailers downgrading their projected earnings over the period who tend to be more exposed to these factors. 
Despite the backdrop of a tougher economic climate for consumers this Christmas period, Finder.com.au suggests that Aussies will spend a whopping $25 billion collectively (or $1,325/person) but implies that 14 million of us will reduce our spending this holiday season.  There still remains a sense of optimism from Australian retailers though according to the Deloitte Retailers' Christmas Survey 2018. With over 90% of Australian retailers expecting to see positive sales growth in 2019 with nearly a third predicting sales growth in excess of 10%, with online being seen as the main growth driver.
The majority of Australian retailers believe that their new product ranges are key to a successful Christmas trading period. Critical to this is a clear understanding of the customer, with an increasing number of retailers improving their visibility of operations through more detailed business and customer analytics. Those retailers with a deeper understanding of their customer profile and spending patterns to create a new level of product and service personalisation, will stay ahead of the game and enjoy success this Christmas.
In fact, 35% of retailers surveyed identified customer engagement and experience as their number one strategic priority, followed by omni-channel expansion.
Embracing Analytics: Giving Customers More Of What They Want
As more retailers and brands are putting the customer at the centre of everything they do, we're starting to see more of them applying detailed and more advanced analytics across their omni-channel user experiences and making a serious impact as a result.  Marketing strategies should be geared toward enabling customers to convert on any channel to improve brand loyalty. In fact, a 2015 study by IDC found that omni-channel shoppers have a higher lifetime value than those who do their shopping only in physical stores or only online.  So, what is it that customers are asking for?
I want this product now please.
Planning omni-channel demand can be difficult. One way data analytics comes into play here is by providing a means of giving enterprise wide visibility into inventory and shipping information together to optimise sales to deliver a more uniform approach to inventory management. Some studies show that predictive analytics for inventory management can lower inventory costs by 25 to 40 percent and boost turnover by up to 3.5 times. Significantly improving demand forecast accuracy which suggests better allocation and replenishment strategies. Too often than not though, retailers maintain separate inventory records for stores and warehouses. Products shouldn't be listed as out of stock if they aren't in the warehouse but are sitting on a shelf in a store somewhere. Online orders could be picked up in a store or shipped from that store for example, this has worked well for BestBuy in the USA. Inventory can then quickly be reallocated from one store or channel to another where it's likely to be sold. If offering consumers "click and connect" services (that is purchasing online and picking up instore), it is important to ensure data is captured and analysed to understand behaviours exhibited through all interactions wherever they may be, so experiences can be integrated across the entire customer journey.
Make me a good offer.
In addition to assisting with inventory management, Big Data solutions can help retailers devise new ways to find customers, retain customers, make more money per transaction and make operations more efficient. As Internet of Things technologies become more pervasive, Big Data will play an increasingly important role in retailers' bottom lines.  Analytics also plays a large role in targeting and reaching potential shoppers. Effectively managing media spend takes leading marketing analytics that looks at the interaction between media channel, promoted items and targeted segments to understand the most effective media weight placement and flighting.
Advanced analytics can also help retailers improve the way they analyse, set and deliver pricing and package up offers.  By measuring differences in demand across customer segments, identifying key value items, clustering stores into zones and assessing shopping behaviour across channels. This allows retailers to effectively set prices while taking into account customers, channels, competitors and categories.
Make it easy for me to get what I want.
More advanced analytics helps to personalise experiences for consumers.  A report from Accenture in its Personalisation Pulse Check found that 75% of consumers are more likely to buy from a retailer that recognises them by name, recommends options based on past purchases or knows their preferences.   The availability of data and technology allows for a deeper level of personalisation needed to dynamically create experiences to each individual and context, across marketing, shopping and service interactions.
Customer experiences should be mapped out and based on individual customer needs and preferences specific offers and 'tracks' of activity can be created that come into play.  Retailers can make predictions in cross sell/upsell in an online store or integrate customer-aware recommendations in direct marketing.  Providing recommendations on how to pair related items (eg. A video on how to pair the ingredients in your online shopping basket with wine) could help enhance the customer experience. Some platforms have integrated Artificial Intelligence (AI) into their website search.  Natural language processing is another AI technology that has seen an increase in use recently in the customer service space, especially in live chats or messaging services to service clients instantly.
Location based offers also provide another tool to create higher degrees of customer engagement and personalisation. Retailers can leverage real-time updates like weather, local events or competitive offers at the point of sale.
Bringing It All Together
Lack of integration between functions across an enterprise can lead to multiple customer handoffs, missed delivery dates and a proliferation of unnecessary technologies. Decision support processes should be automated and intuitive business intelligence tools should link finance, accounting, ERP systems with customer, sales and order data to create a 360 degree view of the customer across the business. By consolidating in-store and online data into a single analytics system, retailers can uncover the hidden context around transaction trends and arrive at actionable insights.  While unstructured data from social media interactions and customer service call logs can also deliver insights. This provides transparency into the sales pipeline among other operations to assist with resource and delivery planning.  Employing rapid prototyping for BI application development is also important to transform speed to market, it also teaches the right innovation behaviours across the enterprise.
Inside Info has been working with many retailers for years in helping them better manage periods of seasonality, to easily consolidate data from multiple data sources (whether ERP, POS, CRM or warehouse systems), often coupling with contextual 3rd party data.  We deliver intuitive dashboards and analytics applications based on the leading Qlik business intelligence software platform  that improves customer engagement, enables personalised customer experiences and communications and lifts the bottom line.  If you'd like to know more about our retail experience and BI services check out our Inside Retail Dashboard info sheet.