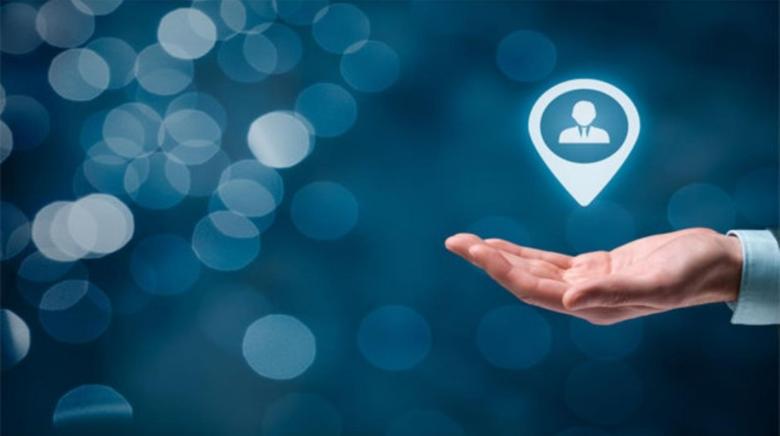 "As companies turn their attention to growth and profitability, every hire should demonstrate measurable results towards the company's development and strategic goals, making the task of sourcing the right talent a priority for HR directors."
This quote comes from Robert Half's David Jones, speaking about a report that found 10% of Australia's employee turnover can be attributed to poor hiring decisions. The report also found that these decisions then have knock-on effects on productivity, staff morale and the company's bottom line.
Stop making poor hiring decisions in your organisation by getting smarter with your recruitment choices. Business analytics for recruitment can help you more intelligently gather and vet candidates, increasing your chances of making the right decision.
But how do you use data analytics for talent acquisition? Let's discuss.
How well are you using #HR #analytics to drive business outcomes?https://t.co/Y62EQISlEd pic.twitter.com/2nkrOKWCWh
— Inside Info (@insideinfoaus) August 3, 2017
Defining a good analytics strategy
Data is just numbers if you don't know how to use it. A smart HR analytics leader will have a realistic strategy underpinning their efforts, with key goals and milestones clearly laid out. Note our use of the word 'realistic' there, HR leaders often position themselves as 'strategic' without having an actual strategy in place. Using data analytics does not qualify as strategic on its own.
A smart HR analytics leader will have a realistic strategy underpinning their efforts.
So what is a good HR analytics strategy?
First, figure out what key business problems you need to solve. In some businesses, retention may be the issue. In others, it could be hiring under-skilled employees, or not finding the right candidates. This is your goal.
Then you can define what steps must be taken to solve this problem. For example, to improve retention, you may need to identify reasons for attrition, compare your business to competitors, and gather a list of metrics you can use to measure the impact of your recruitment data initiative. Perhaps these metrics will include turnover rates, salary figures, employee satisfaction levels and similar. Once you understand these steps you can begin to achieve them. These are your milestones.
When your milestones are rolling and you're sailing towards defined goals, your use of HR analytics is strategic.
Specific ways to use big data in talent acquisition
Ultimately, HR analytics can be used for any number of recruitment-related problems. So long as you have a clear goal and a series of milestones, you're positioning yourself in a situation where you can get results.
The following are examples of ways you can use data to solve talent issues that are common in the recruitment industry. Do any of these apply to your business?
When Xerox vetted its candidates using evidence-based data, it cut attrition rates by 20%.
1. Vetting candidates
HR data can be used to create a picture of the 'ideal employee' so you can turn that picture into a set of guidelines when hiring. This can help ensure employees don't leave at the first sign of a better deal, reducing attrition rates and easing pressure on the bottom line. To use a small case study, when Xerox started vetting its candidates using evidence-based big data, it cut its call centre attrition rate by 20%.
Vetting candidates using HR data analytics requires a few steps:
Use evidence to create the perfect employee: Using the various metrics associated with your company's staff and their performance, try to determine who has so far proven to be the perfect employee. Record all data if it seems even slightly relevant - it's better to have too much rather than too little data.
Factor changing business requirements: Now determine whether the business has changed since hiring these individuals. For example, perhaps some of your best staff were hired when the company was smaller so they achieved promotion much quicker than they would now. Try to use more recent data to avoid this problem if it becomes prevalent.
Optimise your recruitment sources: This involves streamlining your recruitment pipeline. We discuss this point in greater detail below.
Create a list of skills/attributes that are linked to success: By compiling the above data with past staff CVs and even interviewing key staff members, you can create a list of ideal skills and attributes that are linked to success. When you start recruiting for new hires, you can then compare candidates to the list to gauge if they are right or not.
Identify potential promotions: While you're creating lists and checking on current employees, keep your mind open to the idea that the perfect candidate may already be a staff member. Use your newfound data to compare existing staff with requirements for other roles and see if a promotion would be a better idea than a new hire.
2. Optimising the recruitment pipeline
Your recruitment sources and processes are as important as your picture of the perfect employee. These are some ways you can use HR data to optimise your recruitment process, each of which can lead to faster lead times and less cost-per-hire:
Identify where conversions are low: If you can quantify where candidate applications are slowing down or dropping out, you can begin to make adjustments. For example, you might choose to ask different questions on the application page, call for a different range of stats, offer more flexibility in salary negotiations, or even make it a point to offer contracts sooner than your current process.
Optimise your recruitment sources: With data, you can tell which recruitment sources (job boards, LinkedIn, etc) perform best and worst. If any are underperforming, consider cutting them (unless you can objectively identify why they are underperforming, in which case you should patch them up before making cuts).
Offer personalisation: Recruiters with large databases of candidates on file can use data to personalise job offers to these individuals. If you know what skills you require, and you compare these to the skills on offer from candidates, you can quickly find potential applicants, offer a personal message, and draw them into the pipeline.
Consider Inside Info for your data
Inside Info is one of Australia's top providers of Qlik software recognised as a Leader in business analytics by key industry analyst Gartner, recognised for its simplicity and effectiveness. Qlik can cover all of your data needs, from self-serve analytics dashboards to advanced metrics for predictive purposes. To find out more contact us today.