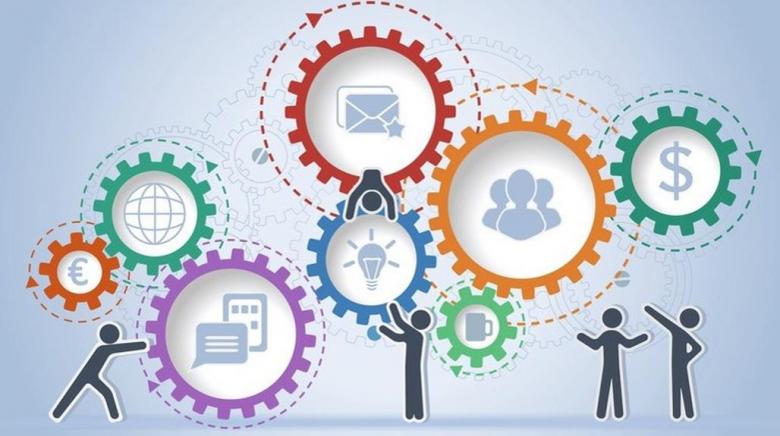 When it comes to financial budgeting and planning, the days of top-down budgeting driven by finance seem to be a thing of the past. Taking its place is a more integrated and collaborative approach to financial and operational planning. Central to achieving this however, is the use of effective corporate performance management (CPM) software.
The fact is that having finance and operations working independently of one-another is no longer a realistic way to run a business. Bringing the entire enterprise into alignment is the most effective way of increasing profitability and expanding into new markets. To start that journey, organisations need to bring finance and operations together.
The state of enterprise alignment
A December 2016 survey of over 100 financial executives, produced by the Argyle Executive Forum in partnership with Host Analytics, examined the top factors driving change within the CFO role. The results reveal that, for many enterprises, finance and operations are already working much more closely, however there is still room for improvement.
Over 70 per cent of respondents to the survey noted that their relationship with the CEO had become more collaborative in recent years, with 54 per cent seeing their role transition from purely financial to more strategic in nature. One of the most significant changes throughout 2016, however, was the number of CFOs envisioning their role focusing on driving and adapting to change in the future - leaping from 37 per cent in January 2016 to 53 per cent in December.
The key to driving change, according to the report, primarily comes down to evaluating new projects and products, and then carefully measuring their success. It's no surprise then, that the survey found 86 per cent of respondents either agreed or strongly agreed that advanced analytics platforms are already proving their worth in the enterprise decision-making process.
Those enterprises that have invested in finance technology are reporting a number of benefits, including:
Increased productivity in the finance team (61 per cent of respondents)
More time for analysis and decision support (56 per cent)
More streamlined management processes (53 per cent)
Greater accuracy in planning, forecasting and reporting (48 per cent)
Despite these impressive results, however, more than half of the CFOs surveyed stated their organisation was not using modern tools to boost the capabilities of the finance department. The opportunity to improve enterprise alignment with CPM software is at hand; organisations merely need the drive to take it.

Strategies for greater alignment
Writing for the Harvard Business Review, Associate Professor of Management Practice at Oxford University's Saïd Business School, Jonathan Trevor, notes that:
"Alignment thinking requires all decision makers to view their enterprise as a value chain, not merely a set of more or less valuable boxes and wires on an easy-to-forget, ever-changing chart."
Breaking down the walls between departments is the first step. Building a truly collaborative environment where finance and operations teams are intimately connected requires work, and it's important to remember that it's a two-way street. 
The CFO must be offered a seat amongst the executive team, and the opportunity to offer their expertise for all aspects of operations, not just those that concern finance specifically. The insight derived from CPM software can prove critical, and with the previously mentioned focus on driving change, developing future initiatives without the input of the finance team is a perilous pursuit.
That said, bringing people from other sections of the enterprise into the finance fold is also valuable. Educating executives and teams from other departments about some of the areas where finance impacts them will help to gain buy-in for new initiatives, and spread much of the deep insight that has previously been siloed. By training operational analysts and giving them access to planning and modelling tools, they can contribute their own metrics and drivers to fully flesh out financial models and devise a more holistic strategy.