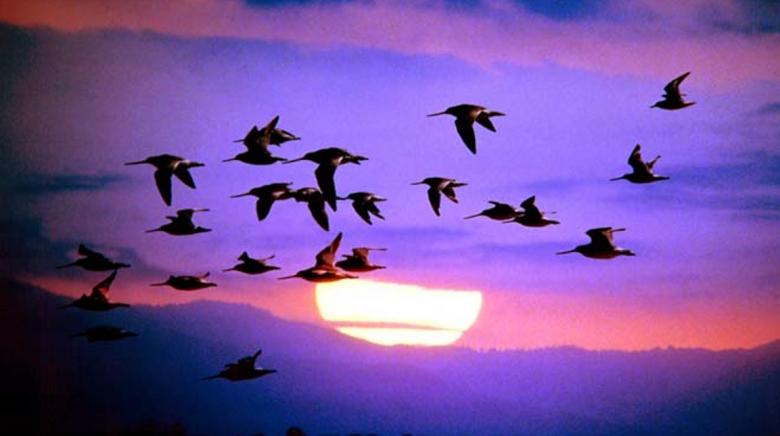 The beginning of July (9 July 2019 to be exact) marks the end of mainstream support and updates for SQL Server 2008 and 2008 R2.  That means the end of regular security updates. If you're still running these versions, now might be a good time, if you haven't already, to explore what a modern data platform might look like in the form of Microsoft Azure. The biggest concern is, of course, the security of your infrastructure, but there's a few other things to know about modernising your applications, to provide you with the best security, decision support and performance.
Here's our top 6 reasons why you should consider a data platform modernisation.
1. Retain support
Updating your IT infrastructure is no small task, and you'll no doubt be sizing up the cost/benefit analysis of such a big undertaking.  But running an unsupported infrastructure will lead to higher operational costs, lower reliability, reduced agility and weak security.  There will come a point where you're spending more money maintaining legacy systems than you would if you had upgraded everything.
If you value the security of your data, the prospect of continuing with an unsupported database is simply not an option. While Microsoft will have some support available for SQL Server 2008, it will be an expensive option. On the whole, if you're running SQL Server 2008, when support ends there will be no patches, no automated fixes, and no updates which can leave your business vulnerable to security attacks. 
Cloud based data platforms like Microsoft Azure provide continuous security health monitoring, always-on encryption, dynamic data masking, row level security, threat intelligence, advanced threat analytics, information protection, and multi-factor authorisation. This built-in security allows you to protect your apps and data while you continue to upgrade and innovate.
2. Improved Compliance
GDPR, ISO, PCI-DSS and Australia's Privacy Act 1988 all require your business to protect sensitive and financial data in the most secure way possible. Adherence to these regulations demonstrates to your customers that your business is one that they can trust to handle their payments and protect their sensitive financial and personal data.  Trust is your most important brand asset, and improved trust is an opportunity to build a stronger more profitable business.
Using unsupported software increases your risk of non- compliance.  Microsoft Azure provides the most comprehensive set of compliance offerings available, with more certifications than any other cloud vendor combined with advanced identity governance and access management with Active Directory integration. It also boasts a 99.95% availability SLA and 24x7 tech support.  This helps meet a broad set of international and industry-specific compliance regulations.
3. Focus on your business rather than the infrastructure
If you've got teams of people managing your data and infrastructure inhouse then consider switching to an updated platform in the cloud, where the provider handles the database, updates and infrastructure so it scales with your business as it grows, freeing you up to get back to managing the business. The importance of cloud-based business intelligence platforms continues to accelerate, especially as a critical element to their broader analytics strategies. The Dresner 2018 Cloud Computing and Business Intelligence Market Study found that 82% of cloud adopters named Microsoft Azure as their preferred choice.
While Gartner in its 2019 Analytics and Business Intelligence Magic Quadrant report cites cloud-based analytics passing a tipping point in 2017, with most new BI deployments originating in the cloud. Gartner suggests that businesses may also be looking for a hybrid approach to analytics that supports both cloud and on-premise deployments. Gartner in its Magic Quadrant for Data Management Solutions for Analytics names Microsoft as a clear leader in cloud for data management solutions, not only because of the capabilities of Azure SQL Data Warehouse but the overall set of data management and analytics services offered.
4. Improved Performance While Cutting Costs
Rather than using traditional, outdated systems, companies have spent the last few years moving to modern, more affordable data lakes that offer cheaper cloud storage. By transitioning to cloud storage, you pay as you go. No more spending excessive sums on new servers – instead, you can shift the bulk of your expenditures from operating to capital expenses. This can eliminate or significantly reduce costs for legacy items like data centre upkeep (rack units, construction); networking (hardware, software, maintenance, bandwidth); storage (local disk, maintenance); and even electricity.
As well as reducing maintenance expenditure, Azure unlocks the potential for enhanced total cost of ownership (cited as being approximately 20% less than comparable alternatives), whilst pay-as-you-go consumption-based pricing ensures businesses can scale up and down as and when needed.  Using Azure most businesses report reaching ROI at a faster rate by cutting productivity costs, creating lasting efficiencies, and optimising workloads.
According to the GigaOm 2018 study, the Azure SQL Data Warehouse was found to be 67% faster than AWS RedShift or Google BigQuery.  Since then, the platform has even further been enhanced.  GigaOm's latest report indicates that the Azure SQL Data Warhouse is now 14 times faster.
5. Better Data Analytics Means Better Decisions Faster
One of the great benefits of updating your data platform and potentially moving to Azure is the increased ability to take advantage of the latest developments in artificial intelligence, machine learning and advanced analytics that are native to Microsoft's data platform.  In fact, according to Gartner, by 2020, augmented analytics will be a dominant driver of new purchases of business analytics platforms. Tracking metrics, analysing data and harnessing commercially valuable insights can enable your business to optimise strategies and processes for even better results.  It's possible to make massive changes to both costs and revenues by integrating advanced data-based insights that empower your employees and your business.
Instead of looking at how your customers have changed over the last year, you can see how things have changed over the day – that day – and make better decisions faster. For example, purchasing trends can be collected over any time period (an hour, 4 hours, a week), analysed, and then used to adjust inventory or supply based on those purchases.
6.  Empowered employees are happier & more productive
When employees have the tools they need, they feel empowered and are more productive.  Everyone benefits – employees can do more, your customers get more, and your business generates more revenue. Without expensive outlay, Azure empowers your people to innovate, test new features, and explore new avenues and technologies.  While the Analytics Services components of Azure with the inclusion of Power BI in the Azure Analytics Services capability suite means businesses can visualize and share data and insights across the organisation in the form of intuitive, self-serve dashboards and reports. These can also be embedded within existing applications for contextual insights. That means insights are available if and when needed.
As you consider plans for data platform modernisation within your business with the end of support looming for SQL Server 2008, keep in mind that Inside Info's team of Microsoft Data Platform and Analytics experts can help migrate your legacy SQL Server applications to current versions and help you take advantage of all that comprises Microsoft's Data Platform and Azure Data Analytics Services for improved decision making, security and performance. 
Contact Inside Info if you'd like to know more about our services within this area.