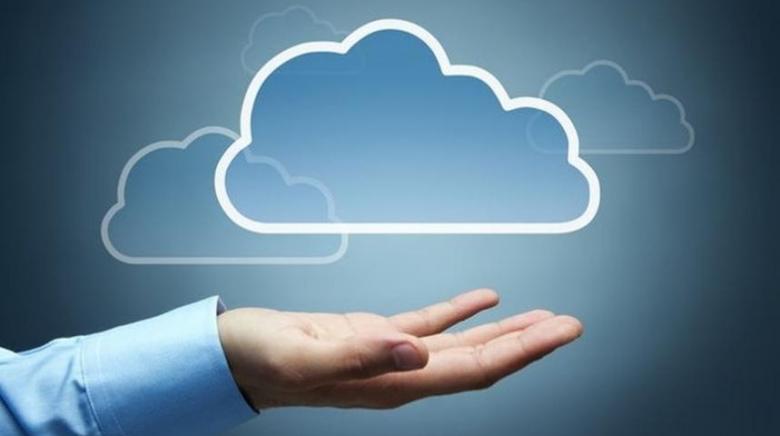 Many financial leaders are coming to the realisation that they can dramatically improve the efficiency of what they do by upgrading the solutions they use for budgeting and forecasting. The old methods of budgeting and forecasting, such as keeping a complicated array of spreadsheets and emailing them to other stakeholders, are quickly becoming obsolete. In their place, the cloud is rising. 
It won't be long before everyone is using cloud platforms for managing corporate performance management (CPM).
Cloud computing, in particular cloud-based enterprise software offers tremendous flexibility to fundamentally change the way people work. The cloud is now well on its way to transforming the office of Finance, making it easier than ever to work quickly, efficiently and collaboratively - there's nothing not to like. And yet, there are still some holdouts. The following is a look at the five main reasons CFOs are turning to budgeting and forecasting software solutions, like Host Analytics hosted in the cloud.
 1. Standardise and automate planning and forecasting
Most FP&A professionals want a planning and forecast process that is fast and repeatable. They want the financial data to be accurate and transparent to the deepest levels. This requires planning tools that provide structure to streamline the process, with flexibility built in to quickly accommodate changes to the business. A reliance on manual spreadsheets or overly complex and inflexible on-premise CPM systems - make collecting, consolidating and validating data a chore, even before you begin to analyse it.
According to the recent FP&A Benchmarking Survey the demand for cheaper, faster to implement and collaborative tools is likely to speed up the adoption of SaaS solutions. Cloud-based CPM solutions remove the complexity of managing unwieldy, error-prone spreadsheets or on-premise platforms, integrating real-time data from multiple internal and external data sources and providing five times the ability to deliver real-time updates to financial metrics. This can improve budget cycles by 7% and deliver higher collaboration and accountability in the budget according to Aberdeen Group.
 2. More rigour in budgeting and forecasting
Due to the ease with which planning and forecasting can be automated, cloud-based budgeting and forecasting platforms usually facilitate a transition towards more advanced, dynamic planning techniques such as driver-based planning and rolling forecasts to more accurately predict earnings and expenses when fluctuations occur. Improved prediction of future outcomes are further enhanced with scenario based planning and detailed what-if modelling to maintain an agile plan that can be altered quickly and yield insights on emerging issues and make upfront mitigation strategies possible.
To this end, it's important to look for a cloud-based CPM platform that completely integrates operational, financial and strategic planning processes with reporting and consolidation, underpinned by a single multi-dimensional database - so one version of the truth.
3. Autonomy for finance teams
Nucleus Research found in its 2016 CPM Technology Value Matrix that for businesses to gain maximum value from their CPM investments, solutions need to have above all, high usability and operability by users without IT involvement. The report indicates that cloud-based platforms deliver to this better than on-premise CPM alternatives while also providing 2.3 times the ROI.
Depending on the system used, the cloud can empower Finance to drive and control the initial implementation as well as ongoing maintenance of the CPM applications. You no longer have to tie up your IT resources in setting up infrastructure and doing database backups and other tasks. And when you need to create new reports or update a business rule, Finance can handle these tasks on their own, without getting in the IT queue.
4. Gaining a newfound sense of scalability
If your enterprise is still growing, you need a platform for budgeting and forecasting that will grow with you. You don't want a rigid software solution - you want one that offers easy scalability.
With the cloud, there's no hardware or software to set up and continuous innovation is better supported. Implementations are faster, where you can be up and running with your CPM applications in 3-6 months compared to 6-12 months for on-premises applications. The structure of cloud-based CPM applications, especially multi-tenant SaaS applications like Host Analytics, is designed to grow and scale with your needs unrestricted by hardware. New feature releases come out more frequently - typically quar­terly. On-premises applications typically have release cycles of 12-18 months. With cloud-based CPM applications, updates are automatically pushed out to customers, so they don't require you, as the customer, to plan for and spend resources on the upgrades, they're the vendor's responsibility.
5. More secure data with better stakeholder engagement
Planning and forecasting include huge volumes of confidential data - historical trends, future plans, and assumptions about the current state of the business. Reconstructing this data, if it was lost or corrupted, would be a huge task. Chaos would erupt if the data were suddenly not accessible mid-cycle. Therefore, organisations should review the security and availability of their financial data. Organisations are now realising that cloud-based applications are more secure than many on-premises systems. Depending on the cloud-based CPM platform you use, many adhere to the most stringent security measures in the industry.
Cloud-based budgeting and forecasting applications also better tackle the 'not my numbers' problem, which is typically about providing transparency in enterprise planning. By using CPM systems that are easy to use, contain workflows and intuitively link budget details to those items that end users are actually accountable for and which they control, stakeholder engagement and ownership of budget assumptions, forecasts and detail, is significantly increased.
To learn more read this Introduction to EPM in the Cloud whitepaper by Host Analytics.